Port of Santos
Project Type
Container Terminal
Client
P&O Australia Ltd
Project Value
USD 47 million
Project Period
1996 - 2000
Current Status
Completed
Services
Master Plan • Feasibility Study • Privatization Tender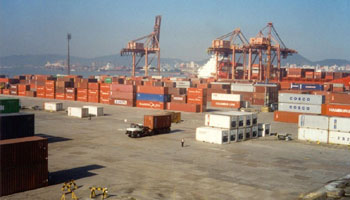 Description
Our client investigated a number of sites in the port of Santos with a view to establishing a private container terminal. The most recent site involved the privatisation tender by the Government of the State of Sao Paulo in Brazil for the existing TECON container terminal.

This tender involved the following work:
Rehabilitation of the existing terminal site of 37 hectares.
Repair of the existing retaining wall and wharf structure.
Construction of a new wharf 250 metres long by 35 metres wide.
Reclamation of an area of 4 hectares.
Construction of new pavements behind the new wharf over an area of 11 ha.

Cullen Grummitt & Roe was involved with the tender preparation phase, and visited the site and obtained all data necessary to prepare layout plans and cost estimates for the proposed redevelopment. Cullen Grummitt & Roe also coordinated the preparation of tender documentation for submission to the Port Authority.

Since the preparation of the tender CGR has carried out further planning and cost estimates for the client.