Coal Handling Facility
Project Type
General Cargo Facility
Client
Undisclosed
Project Value
Not Available
Project Period
2013 - 2013
Current Status
Completed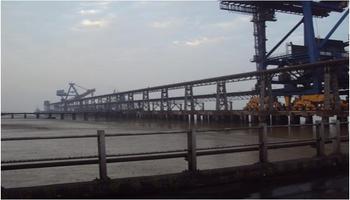 Description
CGR was commissioned by our client to undertake due diligence related to a coal handling facility. The scope of works included:
Review of capacity of existing facilities
Review of layout drawings and technical reports
Review of budget and cost estimates
Assessment of technical risks
Review of program for expansion plans
The due diligence process took into account the existing facilities which included 2 berths of 350m each, back up facilities, rail yard and links and 2 ship unloaders.
The expansion plan included development of 4 berths and a buck up yard for bulk materials, 2 berths and a stacking yard for container handling, provision of 8 ship unloaders, 10 stacker/reclaimers and 6 quay cranes, dredging of berth pockets as well as development of rail yard.