Freezer Complex, Oakey, Brisbane
Project Type
Cold Store
Client
Oakey Abattoir Pty Ltd
Project Value
AUD 8 million
Project Period
1996 - present
Current Status
Completed
Services
Master Plan • Detailed Design • Site Supervision • Project Management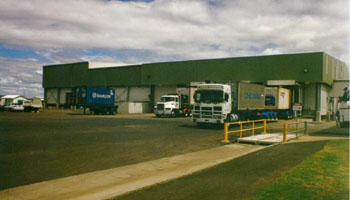 Description
A freezer complex was planned at Oakey Abattoir to complement the existing carton chilling and freezing operations and to accommodate future expansion of the plant.

The building measured 66 metres x 39 metres x 12 m high. The main operating area was a suspended slab consisting of precast beams and slab panels.

The expansion included the following features:
Automated carton conveyor systems
Automated plate freezer units
Palletising areas
Freezer store
Loading docks

Cullen Grummitt & Roe carried out the structural design of the building and was responsible for the planning and co-ordination, contract administration and engineering inspection of the building works during construction.