Alinport Container Terminal Electrical Works
Project Type
Electrical
Client
Alianza Inernacional Portuaria (ALINPORT)
Project Value
Not Available
Project Period
2006 - 2007
Current Status
On Hold
Services
Contract Documentation • Electrical Design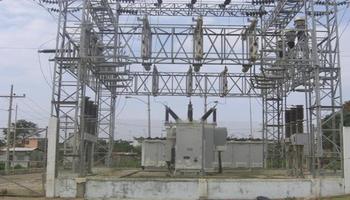 Description
Cullen Grummitt & Roe was commissioned to carry out the detailed design for a new container terminal. As part of this project, CGR carried out the detailed electrical design and prepared tender documentation for the power supply for the 3 stages of development of the terminal. The power supply was required for:
9 quay cranes
2,800 reefer plugs
34 high mast light towers
Electrical installations for all the buildings, including administration building, workshops, storage, gate house etc.
Construction was to take place in an area of high seismic risk, therefore the electrical installation design had to be robust and the provision of emergency power was also required.
Due to limited availability of electrical power on site, a 69/13.8kV substation building had to be designed in collaboration with the electrical supply company which was also required to install several kilometers of high tension line to the new substation.
CGR subcontracted the design works to a specialist electrical sub-consultant. CGR`s engineers supervised the design and coordinated the interface of the electrical works with the main civil works and with the client`s requirements.
A local consultant was engaged to check the design was in accordance with local regulations and to obtain the approval for the electrical installation from the local authorities.
Related Projects