Pier 3 Buenos Aires
Project Type
Container Terminal
Client
Terminales Rio de la Plata S.A
Project Value
USD 4.5 million
Project Period
2003 - 2004
Current Status
Completed
Services
Master Plan • Cost Estimate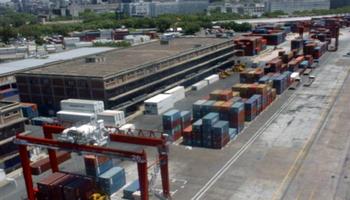 Description
Terminales Rio de la Plata (TRP) has the concession to operate Piers 1 and 2 in the port of Buenos Aires. With the subsequent purchase by TRP of the concession for the adjacent Pier 3, CGR was commissioned by TRP to undertake a Master Plan study for the integration of operation of Pier 3 into Piers 1 and 2.

This study involved consideration of the future growth of trade at the combined terminal, an analysis of the required infrastructure to deal with the growth – including quay line, quay cranes, yard storage space, reefer containers and a container freight station for packing and unpacking containers, and a staged development plan to ensure the required facilities were provided when they were required.

This study involved close working relationships between the CGR offices located in Buenos Aires and Brisbane.

Following the completion of this Master Plan Study, detailed design, project management and construction supervision services were provided by CGR to undertake the staged development of Pier 3.